What Size Bike Helmet Does Your Child Need?
There's nothing more exciting than getting out on bikes with your little ones. Whether you're starting them early on a balance bike, or they're riding with you in a shotgun seat, they need a bike helmet that fits them well so they can feel comfortable and confident as they get out on two wheels. But what size bike helmet does your child need? The first step to finding the perfect helmet for them is measuring their head to find their correct helmet size.
Finding Their Helmet Size
What You'll Need
A flexible measuring tape OR
A piece of string/ribbon and a ruler
Your grom to sit still for a minute while you measure their noggin
How do you determine youth helmet size?
Measure their head circumference in centimeters by wrapping a flexible tape measure around the largest portion of their head—about one inch above their eyebrows. If you don't have a flexible tape measure you can also use a piece of string and then measure the length of the string after with a ruler.
Youth S: 48-52 CM
Adult XS: 48-52 CM
Adult S: 51-55 CM
What if they're in between sizes? If your kiddo has hit a growth spurt and is in between two sizes we recommend heading to your local Smith retailer so you can try on the sizes in person and find the perfect fit.
Final adjustments: Once you know what size bike helmet your child needs and you've received their new bike helmet, there are a couple of final adjustments to make so that it fits properly. Use the adjustment dial at the back of the helmet to fine-tune the fit of the helmet. Their new helmet should feel snug but not tight and should stay put if you have them shake their head up and down and back and forth. Next, buckle the chin strap, and adjust it so that if they open their mouth wide, their helmet presses slightly into the top of their head. You should be able to fit two fingers between the buckled helmet chin strap and their chin.
Picking their helmet style
For the ride to school and around the neighborhood: School, park, or neighborhood trails, kids and bikes go places. No matter where their wheels take them, the Smith Zip Jr. bike helmet delivers enhanced angle impact protection with MIPS® in a lightweight design that kids want to wear.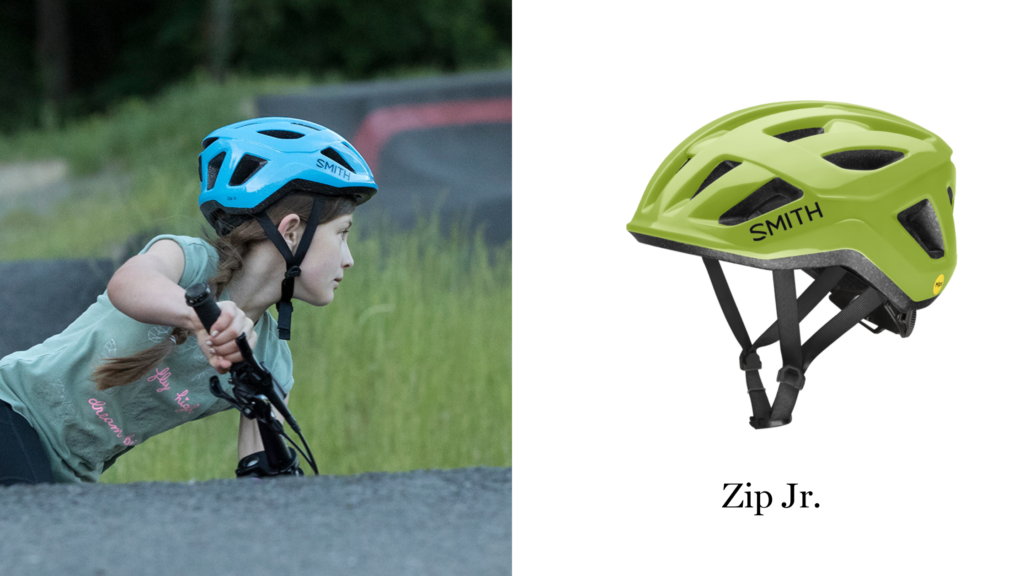 For the All-Season Shredder: The Holt Jr. helmet serves up four-season certification, so your young sports junkie can reach for one helmet for coverage from terrain park to skate park or backcountry kicker. 14 vents keep the air flowing and the fuzzy earpads can be removed so this helmet can go from winter snow to summer fun.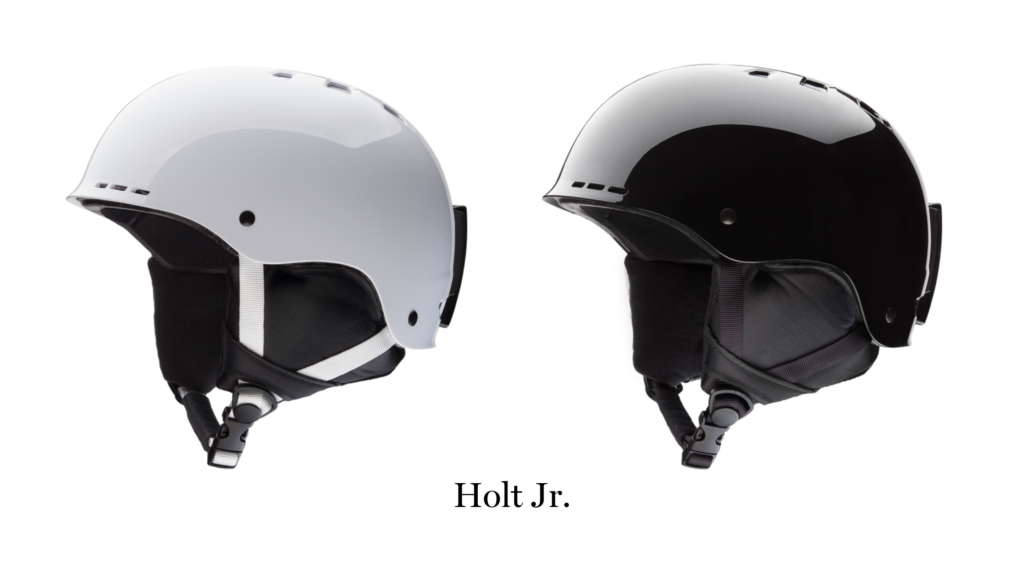 For the Grom Getting ready for the trails: The Smith Wilder Jr. mountain bike helmet combines the enhanced angle impact protection of MIPS® with a lightweight, ventilated design just like our adult helmets. Plus there's a built-in visor to cut glare and integrated sunglasses storage, so kids can stow their glasses just like their grown-ups.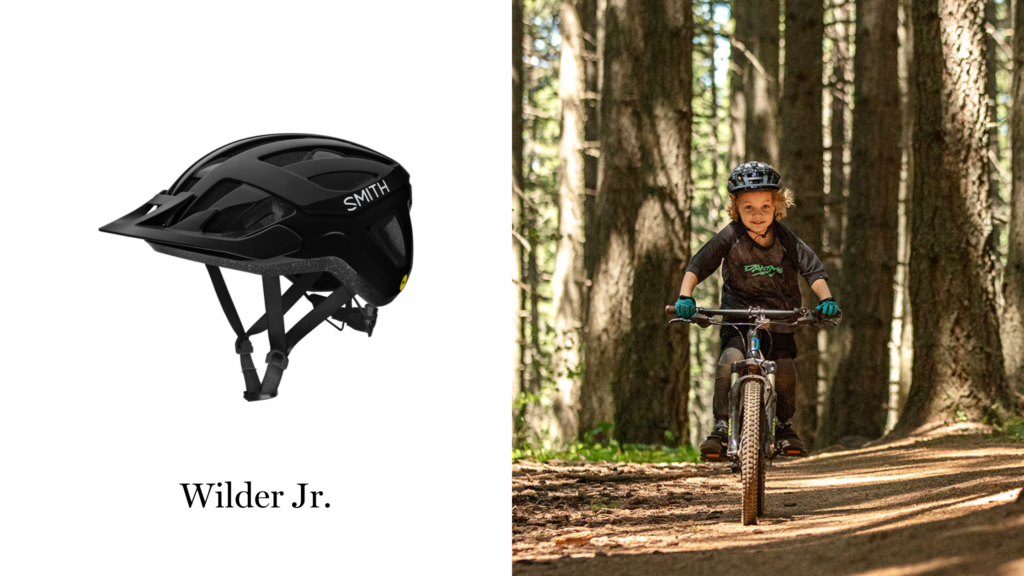 A helmet is by far one of the most important pieces in your bike kit and our goal is to help you find the perfect helmet for you and your little one. If you have any other questions we can answer, don't hesitate to ask.