Taylor Lundquist | Coming Out and Loving Yourself
Give us a little intro about yourself! Who you are, what you love, etc.
Hey all, my name is Taylor Lundquist aka Taylahhbrooke aka TBL. I grew up in UT, bouncing back and forth between Park City and Salt Lake City. I started skiing when I was two years old, and I have to credit my mom with getting me into it at such a young age. She shared all of her passion with me including boating, dirt biking, mountain biking and even tattoos. Most of these things have transitioned into my life, but mostly skiing, skateboarding, tattoos and my love for animals.
---
We know your mom got you into outdoor sports at a young age and is a huge inspiration to you. You mentioned you grew up skiing with her but kind of had a rocky road getting to that professional level of skiing. What really got you into street/real skiing? Was there a moment for you where it clicked?
I started competing at a young age – I think I was around 12 years old. I was always into watching X Games and all the contests surrounding slopestyle skiing. I would watch and dream of doing that for myself. So that's what I did, I worked my way up to the top stage, and as soon as that happened Slopestyle skiing was introduced to the world thru The Olympic Games. I thought it would be a cool experience, so I gave it a go. Side note: my dad had a terminal illness most of my life, I wanted to show him what I had in me. I tried at the Games for the last two Olympics and was one spot away this last go-round. My dad's passing and just being over the politics of competitive skiing, I decided to take a different path.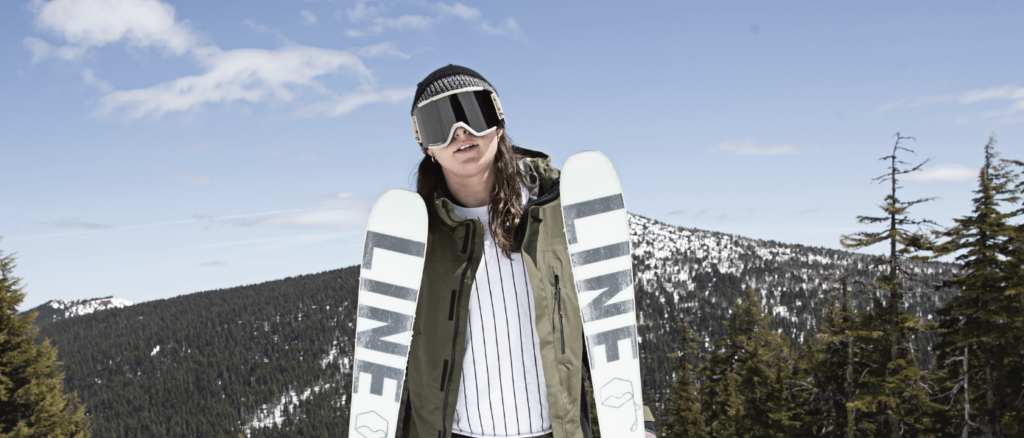 My girlfriend at the time was doing a lot of street snowboarding. I took a look around and noticed not a lot of female skiers were doing such a thing these days, but I fell in love with it. It was something I had control over, I could pick and create the spot I wanted to hit. I could work for the whole year and put it all together at the end of the season. Competitive skiing was amazing, but the coaching, the judging, and the politics just didn't seem like it was the same sport I fell in love with 10+ years ago.
---
You're really paving the way for women in real skiing and doing an amazing job at it! It's been almost a year now since you publicly came out, and you're really just doing your own unique thing and crushing it. What does coming out mean to you? Presumably, like most people in the queer community that come out in a public sense, you've already come out to most people in your life. That being said, making a public statement is another step out, especially for someone like you who is already in the spotlight and a woman in a male dominated sport.
Thank you, that means a lot. I feel like we all struggle in our lives to find out who we are and where we belong. It's a constant journey and can be scary. I just want to let people know that they are loved, they can talk, and they can be themselves. I feel that is the key to life, if you love yourself, you can love others wholeheartedly.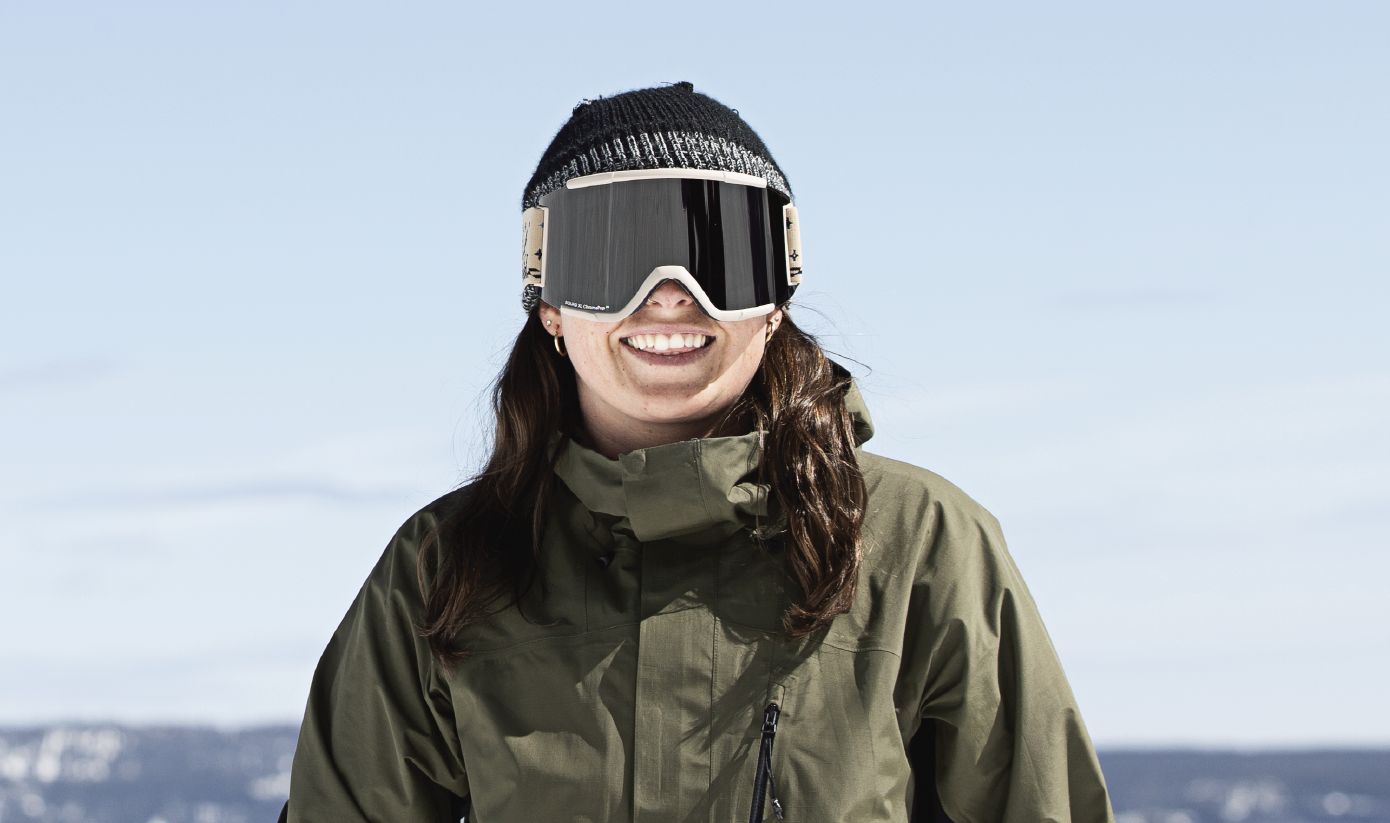 What is something you wish you would have seen or heard when you were younger from brands or even from other big athletes like yourself? So many people have those kinds of thoughts like "why does it matter if they're gay?" or wanting to leave that out, but it is a part of who you are.
I feel like I saw a lot of "token" girls, or pretty girls in the spotlight with bikinis on. It's so important to include everyone, all walks of life. There shouldn't be a look on marketable people. It should be about personality, talent, and the drive they have inside of them to better themselves, the sport, and community. It should be about the individual, not the way they look.
---
When you're looking into brands or doing collaborations, what stands out to you? Do you look into their back-stories or what they support? How do you want to influence the ski world with projects or collaborations or anything else?
This is such an important question to me. Having a close relationship with a brand is crucial. How is the brand or the athlete supposed to grow if the close connection isn't there? If the athlete feels like they have to act or be a certain way, they are hiding who they truly are. The brand isn't allowing the athlete to express themselves, which puts a false representation out to the general public about the brand and the athlete. A brand athlete relationship is communal, it only works if there's a mutual understanding, if there is good communication and an actual relationship. I want to impact the sport with the companies I ride for. I want to create projects that have never been done before and something like that is nearly impossible without brand support.