Cody Townsend Gets His Glasses at Smith MFG
Cody Townsend, Smith athlete, and pro skier had the opportunity to visit our Clearfield, Utah, manufacturing facility (known in-house as MFG) and witness the custom prescription glasses production process. Want to learn more about MFG? Take a look inside and meet the team here.
One of the perks of being a Smith athlete is, of course, getting all of the newest and best glasses and goggles that you need. Pro skier Cody Townsend went straight to the source for his eyewear needs with a trip to the Smith MFG prescription lab where he walked through our custom prescription glasses production process.
How Your Prescription Gets Made at Smith MFG
Order Up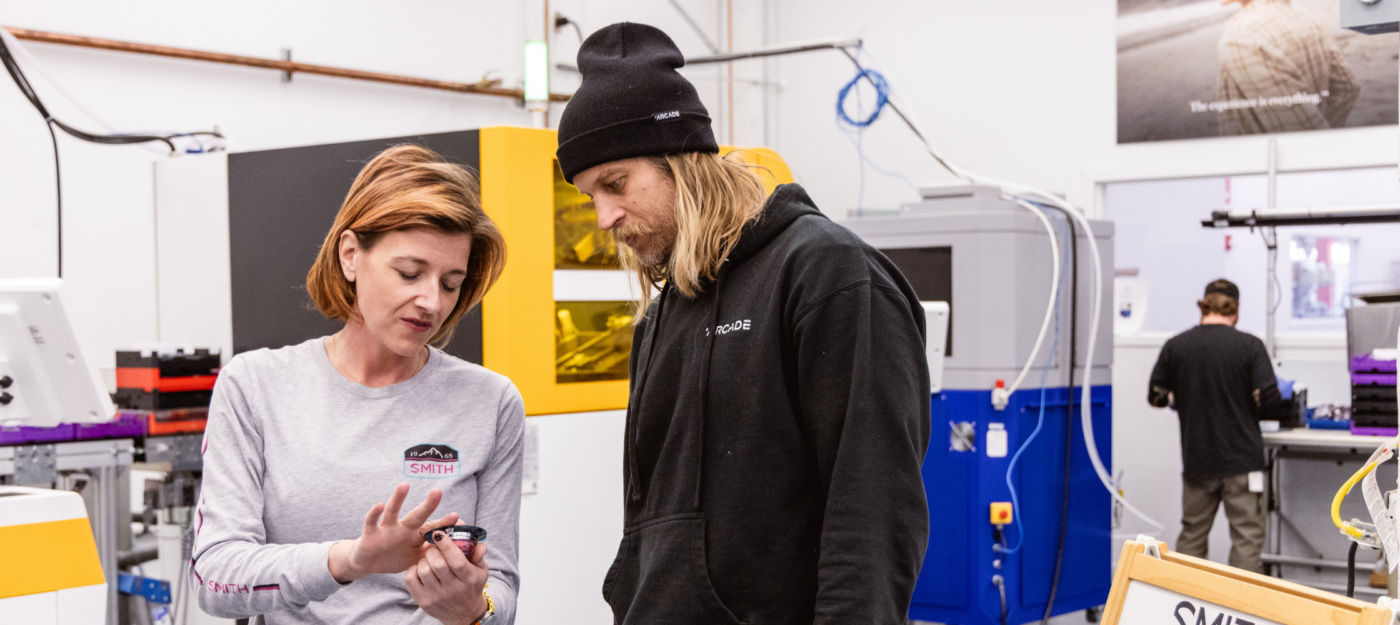 Every Smith prescription order begins online at smithoptics.com, even Cody's order. Once your prescription specs and frame choice are in our system, the details go straight to the MFG prescription lab in Clearfield, Utah, where we begin the manufacturing process by selecting the base lenses and frames that match your prescription. Because every prescription is custom, the raw lens material including the base lens curvature specs are different for every order.
The first thing that struck me on my visit to MFG was just how hands-on the prescription process is and how many people are involved. It's really a hand-crafted product.

Cody Townsend
Lens Surfacing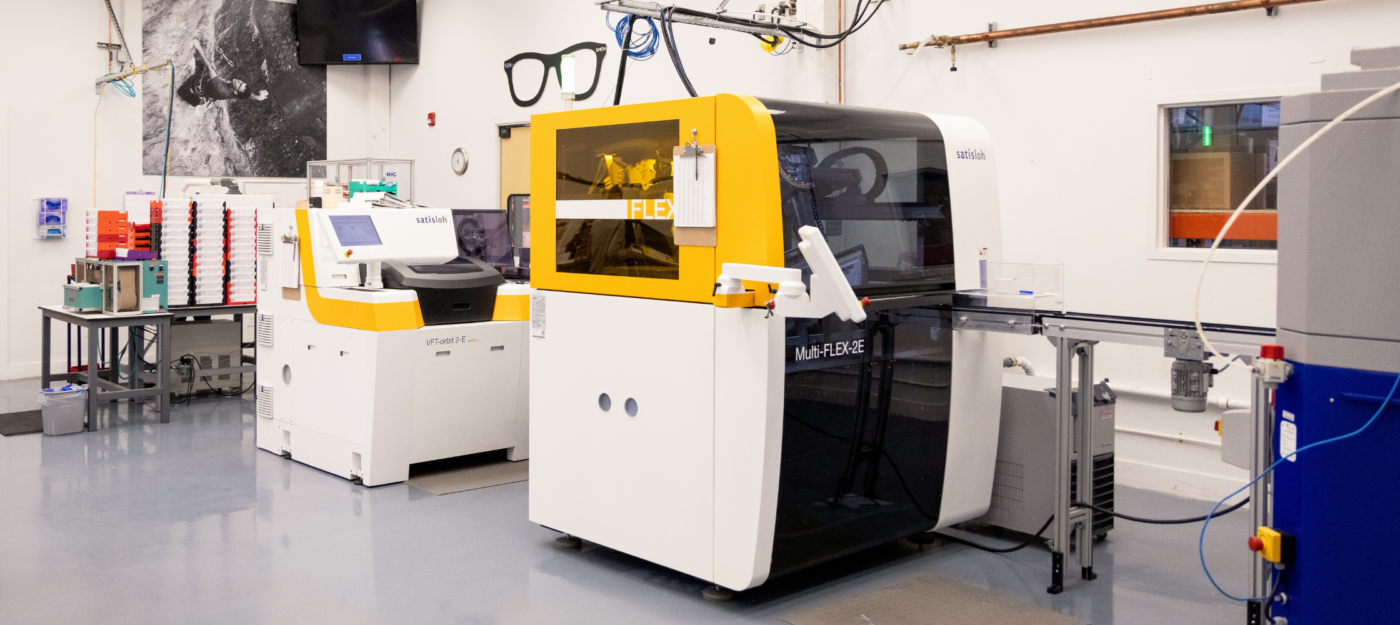 With the order and materials in hand, the custom prescription process begins with lens blocking and surfacing to match the prescription specifications. While blocking and surfacing are mechanical processes, they require a trained professional to ensure every lens meets the prescription specifications.
Once a lens is surfaced to match the prescription specifications, it's time for hard coatings like scratch-resistant treatments and a round of quality control. Again, the manufacturing process requires trained lab techs, and every step of the process is hands-on and monitored by our amazing team.
Final Steps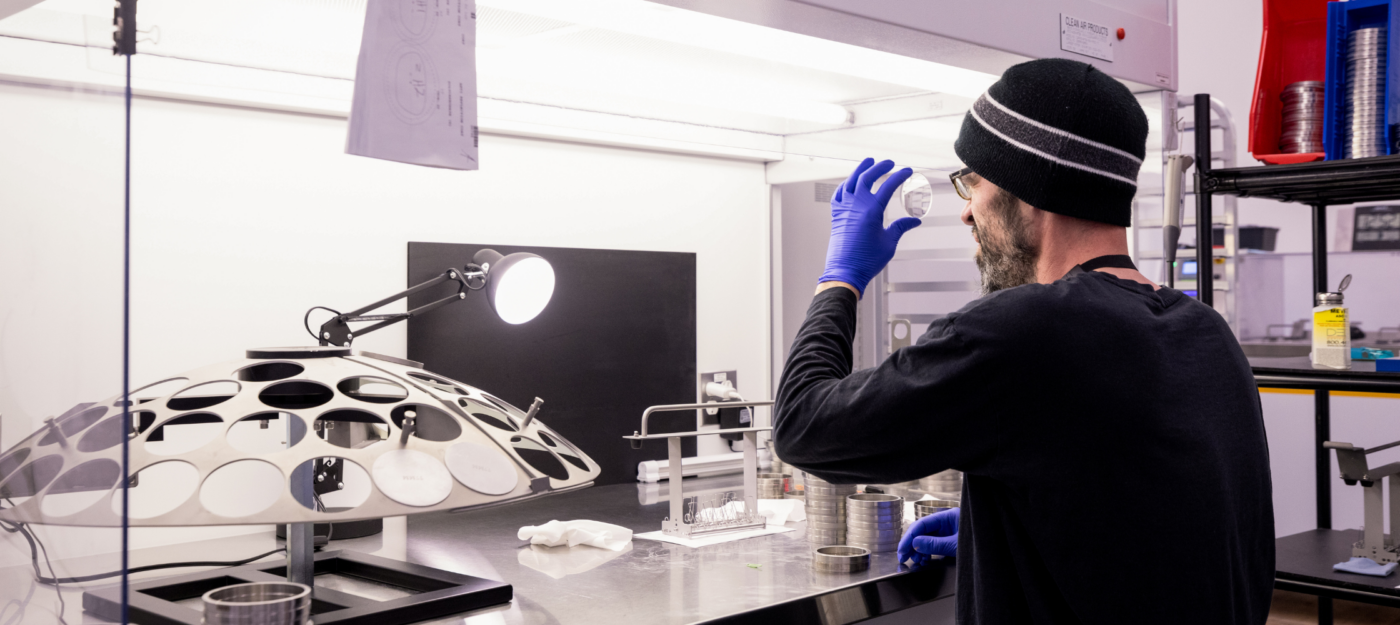 Once lenses pass quality control, they move on to the mirror and anti-reflective coating process that features a machine called the "chamber." Lenses are hand-loaded into position, and an ion gun is used during the vapor deposition process. The entire procedure is custom-designed for Smith glasses. Our trained lab techs inspect every lens to ensure the orientation and specifications are met every step of the way.
The final step in the custom prescription lens process is the cutting and edging of lenses to match the chosen frames. Once cut and edged, lenses are hand-cleaned and buffed for a clean finish. We even let Cody test his skills cleaning the lens edge before his lenses were set in the frames.
The craftsmanship behind the prescription lens process is incredible. It's a great reminder how many people are behind the things we can easily take for granted.

Cody Townsend
Custom Prescription Sunglasses Timeline
With over a million products coming out of Smith MFG each year, it's a busy place. Nonetheless, once a custom prescription order hits the manufacturing floor, most move through the process in 5-7 days. The time between placing your order and the start of the manufacturing process varies based on the number of orders in line. The entire process, from order placed to order shipped, usually takes 7-14 days.
Yeah, Cody got some special treatment to visit the MFG lab and watch his glasses move through the process, but every Smith prescription order is one-of-a-kind and receives the same level of hand-crafted care.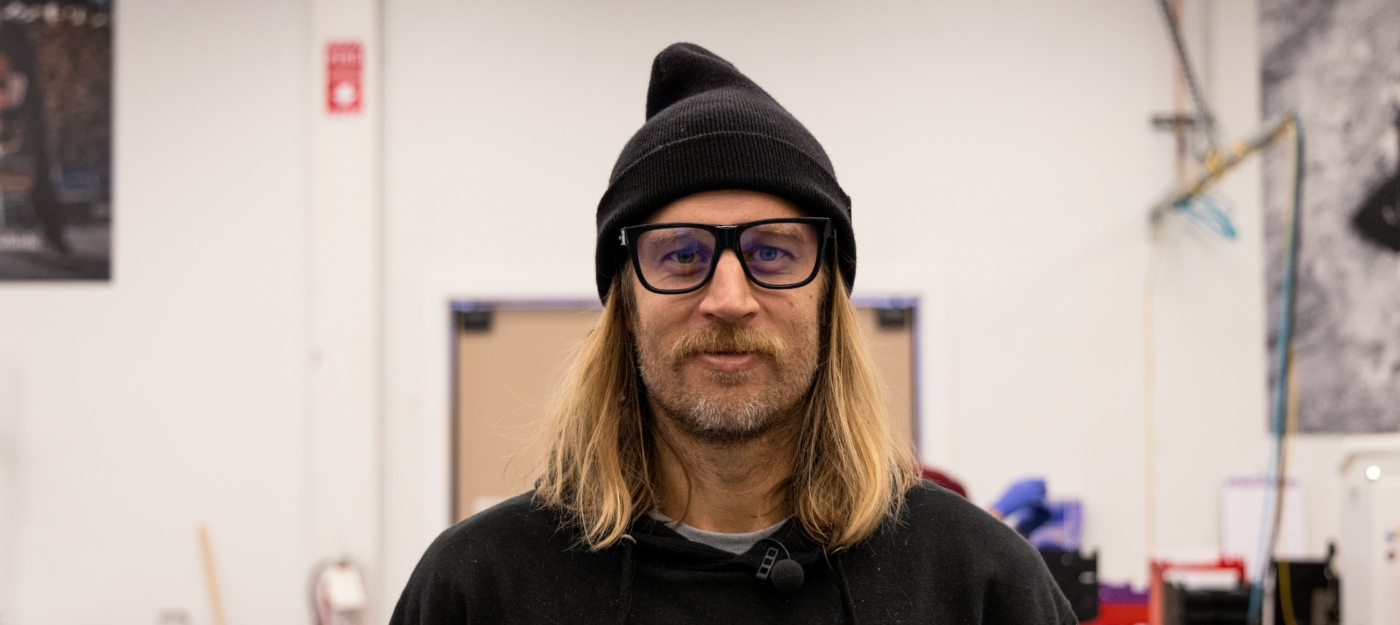 Smith offers clear prescription glasses and prescription sunglasses, and every order is hand-built in our Utah lab. Find a prescription glasses style that you love or learn more about our prescription glasses process by checking out our prescription glasses frequently asked questions.