Amber and Logan Gentry | NYC Bike Commuter Spotlight
Logan Gentry is a community pastor, and he and his wife Amber are parents to three incredible kids—all of whom ride bikes. We sat down with them for our NYC Commuter Spotlight to talk about building community during the pandemic, and what it means to bridge the gap as an emotional first responder. His personal motto also presents a challenge: "To pursue a life worth living."
"In New York City, you get to see people celebrate each other. You get a break from the conflict, and see a joy in humanity that doesn't exist anywhere else."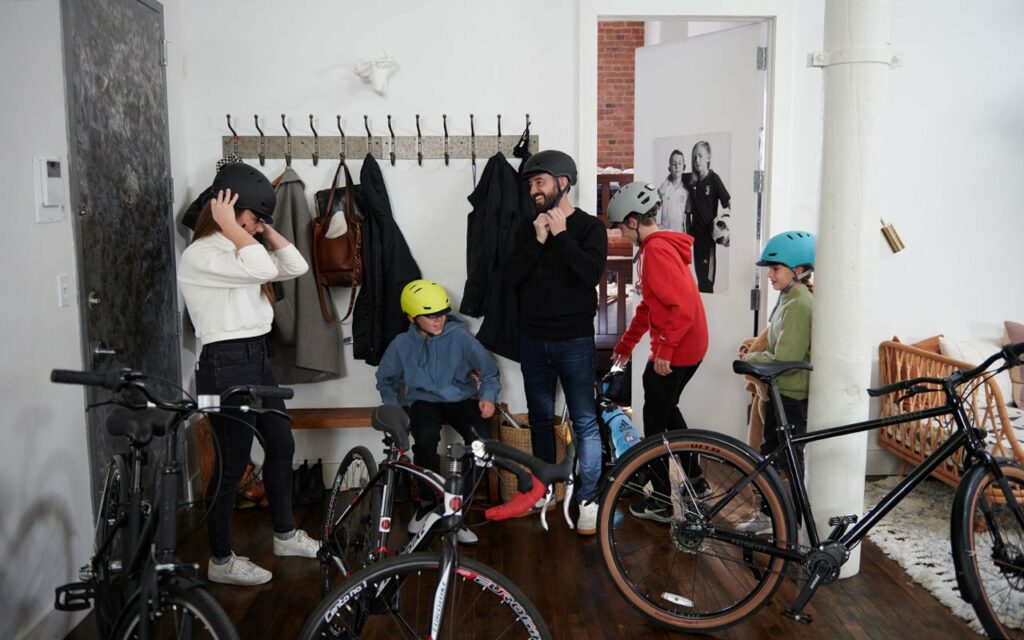 Smiling, peddling, and peddling smiles, Team Gentry is a delightful addition to the interwoven fabric of NYC. "There's five of us," Amber says, "So we kind of go in a line." Logan leads out, at least until Calvin and Eli conspire to make the break. "Calvin and Eli are always competing. They are never not competing. Mya, with her tiny little legs and tiny little wheels—she's like a little hamster." Amber, with equal measures of utility and delight, picks up the rear.
Mya, it should be noted, contains all the ambition of her two older siblings yet is limited by the unyielding aspect of scale. "She learned to ride in Chinatown," says Amber. "I remember the day because we had the tools to take off her training wheels in my purse. She was out there dodging guys doing Tai Chi, dudes playing basketball, old men playing chess, ladies doing exercises—just weaving all around."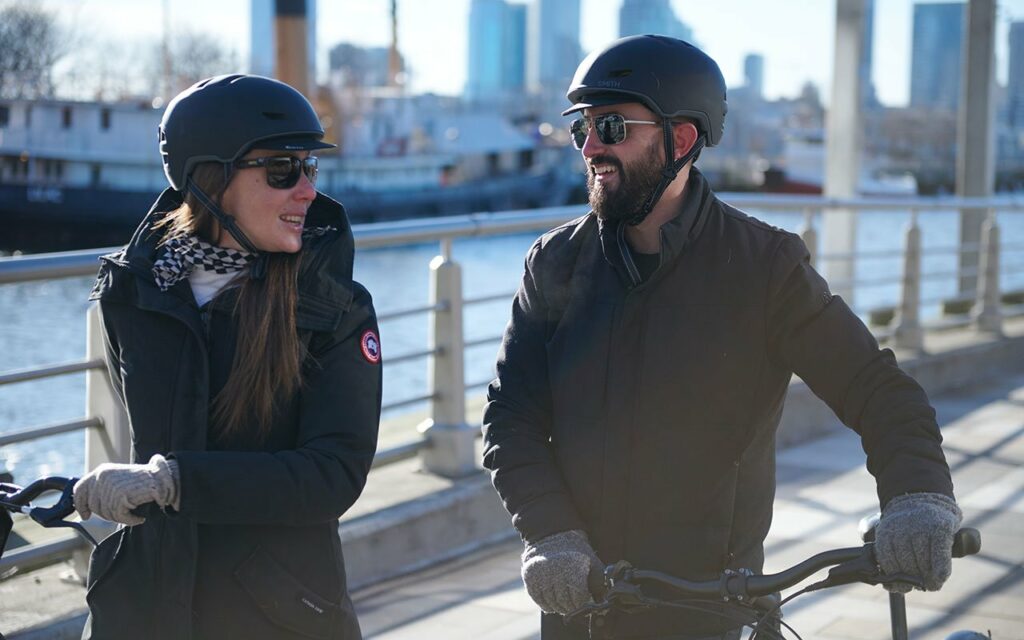 Logan, for his part, who is agreeable in nearly every situation but an absolute beast in the saddle, enjoys the cultural immersion cycling provides. Choosing a new direction, for instance, and uncovering nooks and neighborhoods that would be unreachable by any other means.
"For me, the city awakened a love for cycling. I played every other sport—but never imagined how much I would love using the bike to commute."
"The last year's been crazy," he says. "It's demanded more of us than we ever imagined. As parents, it's demanded that we not only see our role as helping [our kids] achieve their success but in helping them enjoy life in the midst of chaos."
'Moving one ring outward, we asked Logan how his role in the community has evolved. After a pause, he answered, "We were made to be in good relationships, where we find energy and life from each other. Yet what we've been told over the last year is, 'Be afraid of the other.' Afraid of someone who might bring a disease into your home. Afraid of someone who doesn't look or think or act like you."
"My role has been to let people express their fears without judgment—then to help them face their fears with hope."
"This language of 'rebuilding normal' has been my primary consideration. How do I renew my understanding of 'normal' instead of trying to return to normal? One of the big things we've challenged our church with over the past year—is simply to widen their hearts."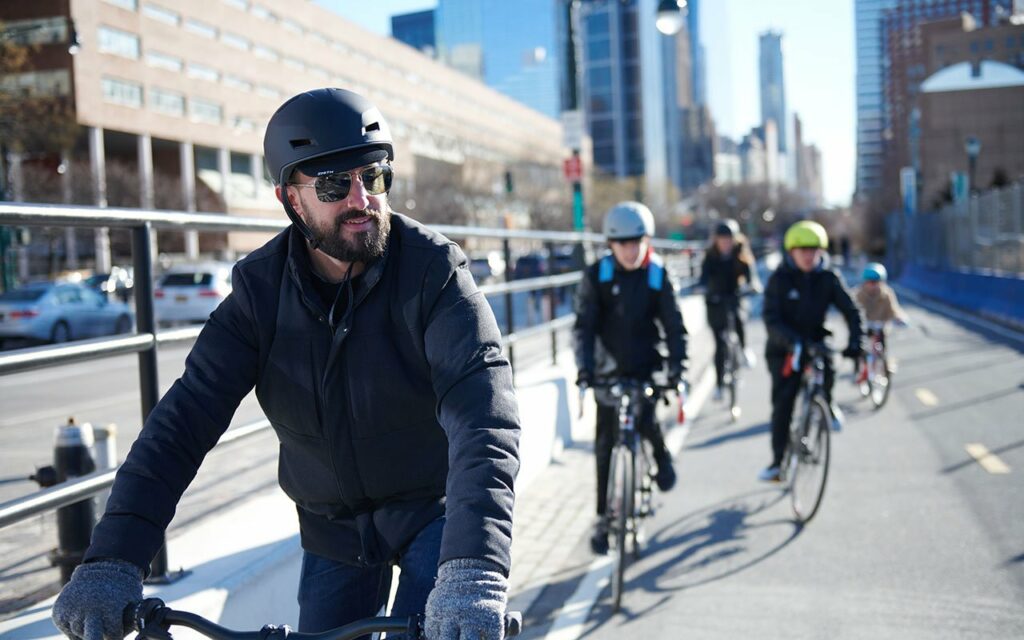 "People have a lot of different beliefs but we're all yearning for that same sense of the divine. To experience something beyond ourselves. Something supernatural. And it's a beautiful thing to see something arise out of spiritual diversity."
"The bike unlocks this experience of joy," he continued, "Of seeing the world in a new way. Seeing different people and cultures and the different ways they celebrate each other: weddings, gender reveals, family gatherings, dog parks—you name it. Every stitch of the city comes together." A beautiful vision, indeed.
Smith believes strongly in pioneering new perspectives. The #SmithExpress film series is intended to create a platform for individuals who are doing just that—surviving, thriving, and finding ways to come together—and come out stronger than ever before. Vince, Kevin, Stephanie, Logan, and Amber were each kind enough to spend a day with us. NYC is fortunate to have them, and so are we.