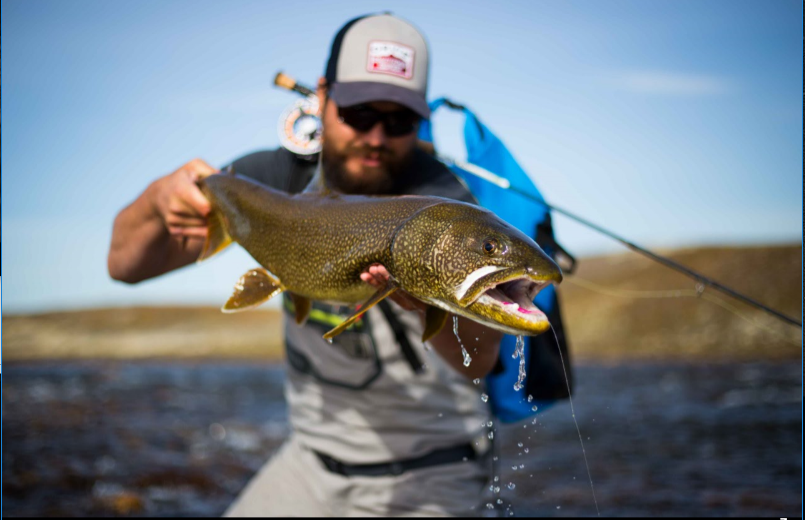 "There is something special about places that are so far removed it seems as though man has never visited. As we hiked across the tundra of Nunavut's vast landscape in search of char, we felt completely isolated from the outside world. We were hundreds of mile north of the 66th parallel, which defines the arctic as Seriously North. The arctic has always held our attention as somewhere special with entirely barren stretches of land, wildlife, the aurora and of course giant fish.
We had researched out the area the best we could but were confronted with the hard truth that this trip would largely be a gamble based on 50 year old bits of information and assumptions made by studying similar watersheds in polar regions. We knew we were setting off on a real adventure and would likely confront gnarly weather, bears, wolves and unknown fishing conditions, but that was the appeal of it all. 
Biting off as much as you can chew is a tough lot to shallow and we got what we bargained for; northern winds that brought freezing temps and snow, wildlife encounters and fishing that pushed us to walk 120 miles in search of our target species, arctic char. In the end these are the trips that we look back upon with the most fondness, the difficult journeys that push our limits and make us appreciate every luxury. If you ever wish to experience nature in its most raw form, the arctic should be at the top of your list."