Round 7 of the 2017 Enduro World Series took place in my hometown of  Whistler, BC. The event coincided with Crankworx, making it one of the  biggest races of the year.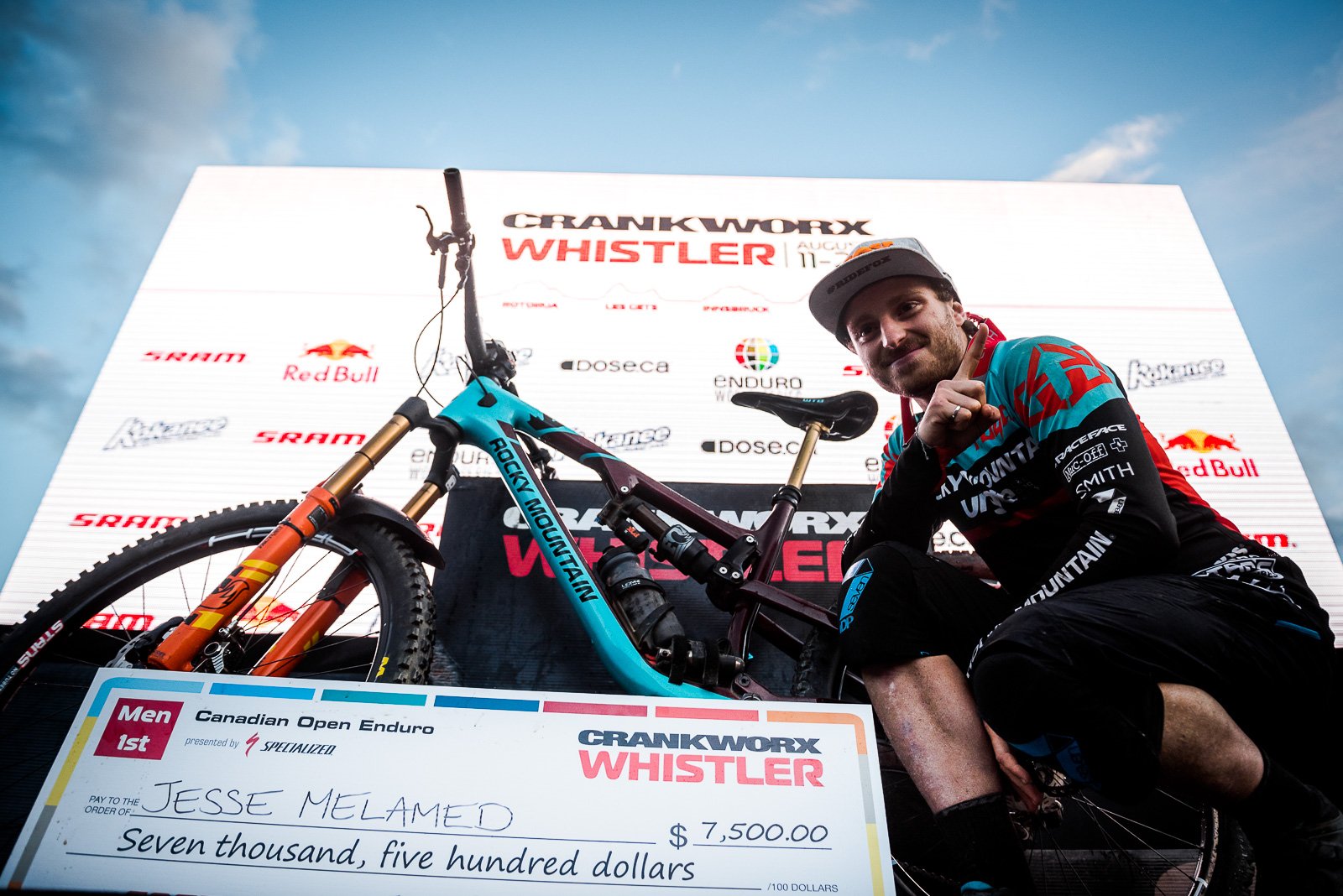 Whistler hadn't rained in a very long  time so conditions were hot and dusty. Luckily, before the race we had a  little overnight rain which helped reduce the amount of dust. 
However,  this made it hard to pick the right lens for racing as we didn't know  how the weather would be during the day. I opted for the ChromaPop  Contrast Rose lens in my Squad MTB goggles. Personally, I find it the  best for diverse and changing conditions. It worked as advertised and  allowed me to race at my best all day.
There was a lot of pressure  on me to win, and while that alone was  enough to push to perform  better, it also added a lot of stress. I had  to focus a lot on calming  myself down in the midst of my excitement and  bring it back to the  basics. I harnessed my focus by putting everything  else out of my mind  and simply riding my bike as fast as I can.
I ended up in a close  battle with Sam Hill and managed to take the win! It was my first win  and as an added bonus, I was able to do it in front of all my friends  and family at home which meant a lot. I just wanted to have a clean day  of racing and thanks to my Smith goggles I succeeded in doing that. 
I  was very happy with how I rode and I was lucky to not have any  mechanical issues or any other setbacks. My vision was clear and I could  see all the way to the winner's podium. It's a great feeling to win a  race but it's a better feeling to be proud of your race and feel like  it's deserved.
 I had a lot of fun in the race and I wouldn't do  anything differently. It was as perfect of a day as I could have hoped  for and one that I will remember forever.
- Jesse Melamed